It's wonderful news that the incidence of tooth decay has significantly diminished over the years due to the use of fluorides and an increase in patient awareness. However, teeth are still susceptible to decay, infection, and breakage and sometimes need to be restored back to health. Through improved techniques and modern technology, we are now able to offer more options for restoring a tooth back to its normal shape, appearance, and function.
Should your teeth ever require a restorative treatment, you can rest assured knowing your dentist will always discuss the available options with you and recommend what we believe to be the best, most comfortable and least invasive treatment. Providing you with excellent care is our number one priority when restoring your beautiful smile.
Reasons for restorative dentistry:
Enhance your smile
Fill in unattractive spaces between teeth
Prevent the loss of a tooth
Relieve dental pain
Repair damaged and decayed teeth
Replace old, unattractive dental treatments
Restore normal eating and chewing
Remember to give your teeth the attention they need today!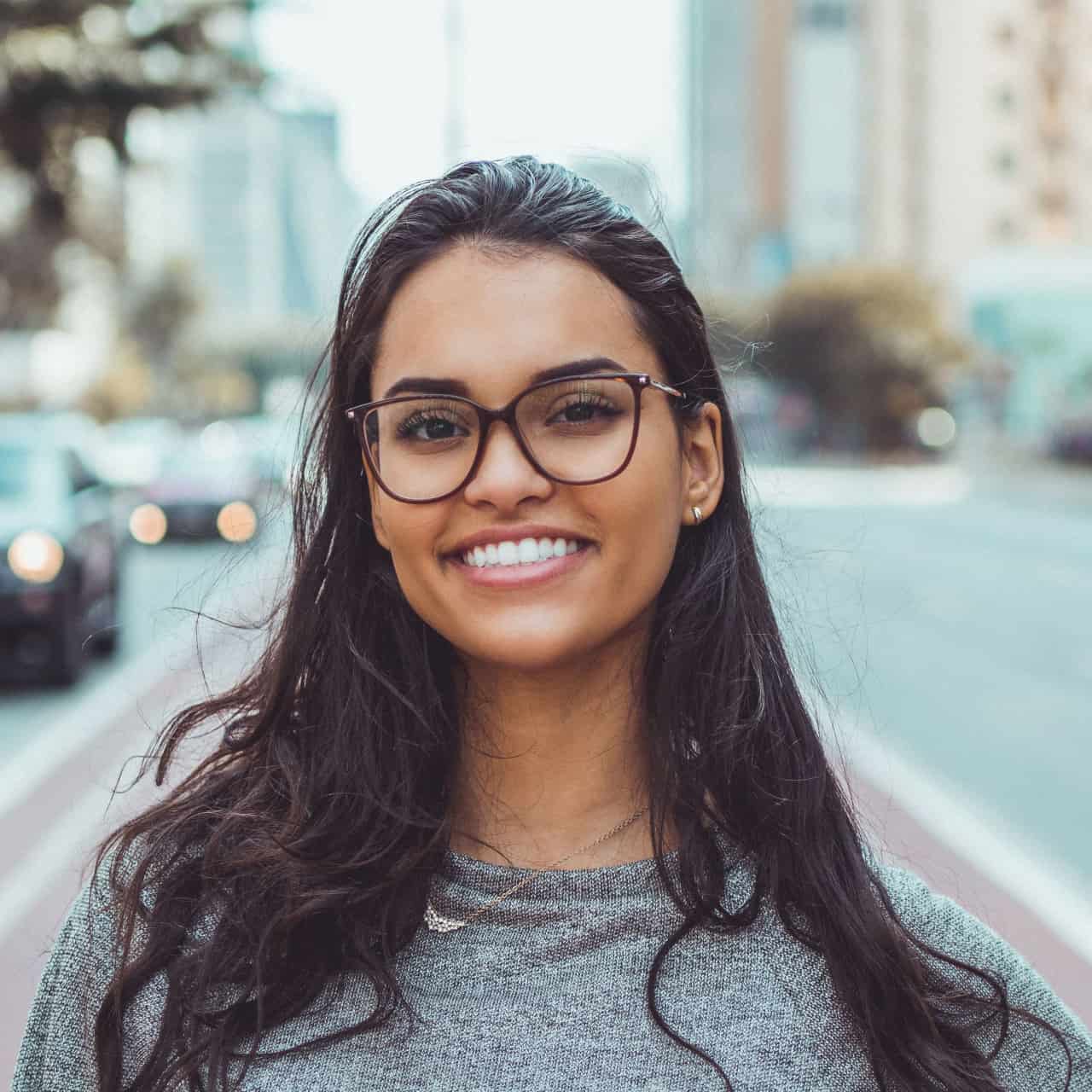 Types Of Cosmetic Dentistry
Porcelain Veneers
CrownsVeneers are very thin pieces of durable, tooth shaped porcelain that are custom made (for shape and color) by a professional dental laboratory. They are bonded onto the front of teeth to create a beautiful and attractive smile.
Veneers can completely reshape your teeth and smile. They can often be alternatives to crowns and the ideal solution in treating many dental conditions.
As with most dental restorations, veneers are not permanent and may someday need replacement. They are very durable and will last many years, giving you a beautiful, long lasting smile.
Reasons for porcelain veneers:
Cosmetically, to create a uniform, white, beautiful smile.
Crooked teeth.
Misshapen teeth.
Severely discolored or stained teeth.
Teeth that are too small or large.
Unwanted or uneven spaces.
Worn or chipped teeth.
What does getting porcelain veneers involve?
Getting veneers usually requires two visits to complete the process, with little or no anesthesia required during the procedure. The teeth are prepared by lightly buffing and shaping the surface to allow for the thickness of the veneer. A mold or impression of the teeth is taken and a shade (color) will then be chosen by you and the dentist.
On the second visit, the teeth will be cleansed with special liquids to achieve a durable bond. Bonding cement is then placed between the tooth and veneer and a special light beam is used to harden and set the bond.
You will receive care instructions for veneers. Proper brushing, flossing, and regular dental visits will aid in the life of your new veneers.
Dental Implants
Dental implants are a great way to replace missing teeth and also provide a fixed solution to having removable partial or complete dentures. Implants provide excellent support and stability for these dental appliances.
Dental implants are artificial roots and teeth (usually titanium) that are surgically placed into the upper or lower jaw bone by a dentist or Periodontist – a specialist of the gums and supporting bone. The teeth attached to implants are very natural looking and often enhance or restore a patient's smile!
Dental implants are strong and durable and will last many years. On occasion, they will have to be re-tightened or replaced due to normal wear.
Reasons for dental implants:
Replace one or more missing teeth without affecting adjacent teeth.
Resolve joint pain or bite problems caused by teeth shifting into missing tooth space.
Restore a patient's confident smile.
Restore chewing, speech, and digestion.
Restore or enhance facial tissues.
Support a bridge or denture, making it more secure and comfortable.
What does getting dental implants involve?
The process of getting implants requires a number of visits over several months.
X-rays and impressions (molds) are taken of the jaw and teeth to determine bone, gum tissue, and spacing available for an implant. While the area is numb, the implant will be surgically placed into the bone and allowed to heal and integrate itself for up to six months. Depending on the type of implant, a second surgery may be required in order to place the "post" that will hold the artificial tooth in place. With other implants, the post and anchor are already attached and placed at the same time.
After several weeks of healing the artificial teeth are made and fitted to the post portion of the anchor. Because several fittings may be required, this step may take one to two months to complete. After a healing period, the artificial teeth are securely attached to the implant, providing excellent stability and comfort to the patient.
You will receive care instructions when your treatment is completed. Good oral hygiene and eating habits, alongside regular dental visits, will aid in the life of your new implant.
If you have questions about dental implants or would like to schedule a consultation, please contact our office.
Crowns
A crown (or cap) is a covering that encases the entire tooth surface restoring it to its original shape and size. A crown protects and strengthens tooth structure that cannot be restored with fillings or other types of restorations.
Although there are several types of crowns, you and your dentist will discuss the best options for your particular case. Crowns are highly durable and will last many years, but like most dental restorations, they may eventually need to be replaced. Porcelain crowns are made to match the shape, size, and color or your teeth giving you a natural, long-lasting, beautiful smile.
Reasons for Crowns:
Broken or fractured teeth.
Cosmetic enhancement.
Decayed teeth.
Fractured fillings.
Large fillings.
The tooth has a root canal.
What Does Getting a Crown Involve?
A crown procedure usually requires two appointments. Your first appointment will include tooth preparation and highly accurate impressions that will be used to create your custom crown. A mold will also be used to create a temporary crown which will stay on your tooth for approximately 3-4 weeks until your new crown is fabricated by a dental laboratory.
While the tooth is numb, the dentist will prepare the tooth by removing any decay and shaping the surface to properly fit the crown. Once these details are accomplished, your temporary crown will be placed with temporary cement and your bite will be checked to ensure you are biting properly.
At your second appointment, your temporary crown will be removed, the tooth will be cleaned, and your new crown will be carefully placed to ensure the spacing and bite are accurate.
You will be given care instructions and encouraged to have regular dental visits to check your new crown.
Teeth Whitening
Teeth whitening (or bleaching) is a simple, non-invasive dental treatment used to change the color of natural tooth enamel and is an ideal way to enhance the beauty of your smile.
Because having whiter teeth has now become the number one aesthetic concern of most patients, there are a number of ways to whiten teeth. The most popular method is using a home teeth whitening system that will whiten teeth dramatically. Laramie Dental Arts, P.C. also offers Sinsational Smile®, an in-office whitening treatment that whitens in only 20 minutes.
Since teeth whitening only works on natural tooth enamel, it is important to evaluate the replacement of any old fillings, crowns, etc. Replacement of any restorations will be done after bleaching so they will match the newly bleached teeth.
Teeth whitening is not permanent. A touch-up may be needed every several years, and more often if you smoke, drink coffee, tea, or wine.
Reasons for teeth whitening:
Fluorosis (excessive fluoridation during tooth development).
Normal wear of outer tooth layer.
Stained teeth due to medications (tetracycline, etc.).
Yellow, brown stained teeth.
What does teeth whitening involve?
Whitening Trays: At-Home Whitening
This type of teeth whitening usually requires two visits. At the first appointment, impressions (molds) will be made of your teeth to fabricate custom, clear plastic trays.
At your second appointment, you will try on the trays for proper fit, and adjustments will be made if necessary. The trays are worn with special whitening solution either twice a day for 30 minutes or overnight for a couple of weeks depending on the degree of staining and desired level of whitening. It is normal to experience tooth sensitivity during the time you are whitening your teeth, but it will subside shortly after you have stopped bleaching.
You will receive care instructions for your teeth and trays, and be encouraged to visit your dentist regularly to help maintain a beautiful, healthy, white smile.
Sinsational Smile® – In-office whitening: Safe, Effective and Comfortable!
Sinsational Smile® is the newest and quickest whitening procedure available at Laramie Dental Arts, P.C.
Sinsational Smile® uses fast and effective technology with a patented pre-filled silicone tray. This allows the jaw to remain relaxed and the patient comfortable throughout the 20-minute treatment. This procedure includes the use of an LED accelerating light that helps to activate the gel's whitening ingredients at a faster rate, resulting in a brighter smile and whiter teeth in less time. As part of your procedure, you will also receive a take-home maintenance pen to further extend your new bright smile!
The number of treatments necessary will vary based on your need and color preference. Ongoing whitening treatments are recommended on a scheduled basis (normally accompanying your 6-month cleanings) to maintain and rejuvenate your smile.
Laramie Dental Arts, P.C. offers specials on Sinsational Smile®, call our friendly office staff today to make your whitening appointment!
Better Dental Care is Our Mission
So you can smile with confidence
352 North 4th Street Laramie, WY 82072
402 E Custer St Laramie, WY 82072