Dental implants are a great way to replace missing teeth and also provide a fixed solution to having removable partial or complete dentures. Implants provide excellent support and stability for these dental appliances.
Dental implants are artificial roots and teeth (usually titanium) that are surgically placed into the upper or lower jaw bone by a dentist or specialist. The teeth attached to implants are very natural looking and often enhance or restore a patient's smile!
Dental implants are strong and durable and will last many years. On occasion, they will have to be re-tightened or replaced due to normal wear.
If you have questions about dental implants or would like to schedule a consultation, please contact our office.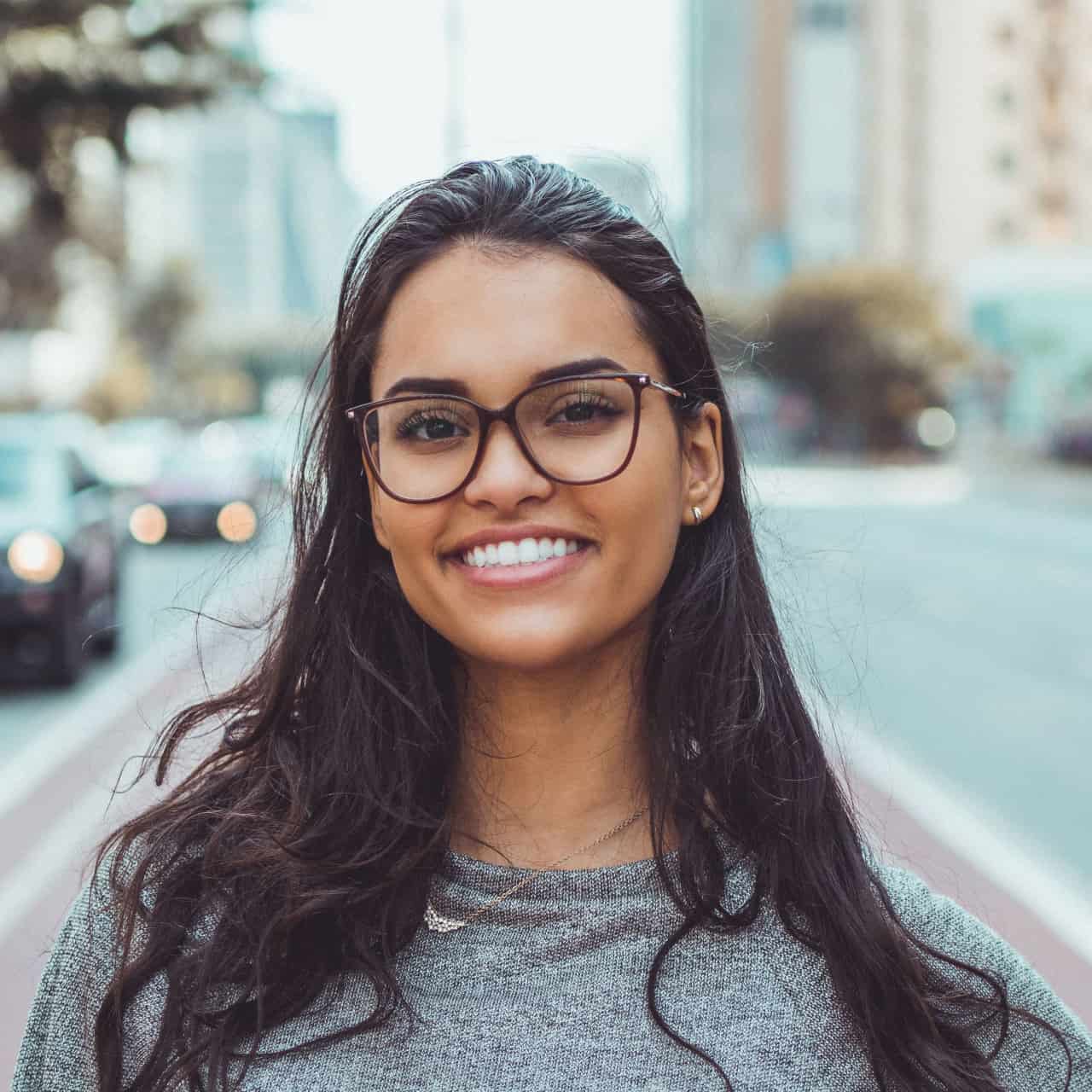 Bone Grafting
Bone grafting is often closely associated with dental restorations such as bridge work and dental implants. In the majority of cases, the success of a restoration procedure can hinge on the height, depth, and width of the jawbone at the implant site. When the jawbone has receded or sustained significant damage, the implant(s) cannot be supported on this unstable foundation and bone grafting is usually recommended for the ensuing restoration.
There are several major factors that affect jaw bone volume:
Periodontal Disease – Periodontal disease can affect and permanently damage the jaw bone that supports the teeth. Affected areas progressively worsen until the teeth become unstable.
Tooth Extraction – Studies have shown that patients who have experienced a tooth extraction subsequently lose 40-60% of the bone surrounding the extraction site during the following three years. Loss of bone results in what is called a "bone defect".
Injuries and Infections – Dental injuries and other physical injuries resulting from a blow to the jaw can cause the bone to recede. Infections can also cause the jaw bone to recede in a similar way.
Reasons for Bone Grafts
Bone grafting is a highly successful procedure in most cases. It is also a preferable alternative to having missing teeth, diseased teeth, or tooth deformities. Bone grafting can increase the height or width of the jawbone and fill in voids and defects in the bone.
There are essentially two basic ways in which bone grafting can positively impact the health and stability of the teeth:
Jaw Stabilization – Bone grafting stabilizes and helps restore the jaw foundation for restorative or implant surgery. Deformities can also be corrected and the restructuring of the bone can provide added support.
Preservation – Bone grafting can be used to limit or prevent bone recession following a tooth extraction, periodontal disease, or other invasive processes.
Oral Examination
Initially, the dentist will thoroughly examine the affected area in order to assess the general condition of the teeth and gums. If periodontal disease is present or the adjacent teeth are in poor condition, these factors will be fully addressed before the bone grafting procedure can begin. The dentist will also recommend a 3D Cone Beam scan (CBCT) to assess the precise depth and width of the existing bone. Depending on these results, the dentist may also anesthetize the area and explore into the gum in order to determine what kind and how much bone is required.
What Does Bone Grafting Involve?
There are several types of bone grafts. Your dentist will determine the best type for your particular condition.
Autogenous Bone Graft – Harvested from the patient's own body (usually from the posterior part of the lower jaw or the chin). This method is usually preferred because it produces the most predictable results.
Allograft Bone Graft – Cadaver or synthetic bone is used in this type of graft.
Xenograft – Cow bone is used in this type of graft.
The bone grafting procedure can often take several months to complete. Bone is typically harvested from your own body (or on rare occasions obtained from a "bone bank") and added to the affected site. This bone will fuse with the existing bone and the migration of cells will cause firm adhesion and cell growth. Supplementing the jaw with bone will result in greater bone mass to help support and anchor the implant(s).
During the surgery, the dentist will numb the grafting and extraction sites using local anesthetic. A small incision will be made to prepare the site for the new bone and it will be anchored into place. Occasionally, a synthetic membrane may be used to cover the new bone. This membrane prevents soft tissue and bacterial invasions and encourages new bone growth. The surgery does not require an overnight stay, and you will be provided with comprehensive instructions for your post-operative care. The dentist will prescribe medications to help manage infection, discomfort, and swelling.
Dental Implants
Dental implants are a great way to replace missing teeth and also provide a fixed solution to having removable partial or complete dentures. Implants provide excellent support and stability for these dental appliances.
Dental implants are artificial roots and teeth (usually titanium) that are surgically placed into the upper or lower jaw bone by a dentist or Periodontist – a specialist of the gums and supporting bone. The teeth attached to implants are very natural looking and often enhance or restore a patient's smile!
Dental implants are very strong, stable, and durable and will last many years, but occasionally, they will have to be re-tightened or replaced due to normal wear.
Reasons for dental implants:
Replace one or more missing teeth without affecting adjacent teeth.

Resolve joint pain or bite problems caused by teeth shifting into missing tooth space.

Restore a patient's confident smile.

Restore chewing, speech, and digestion.

Restore or enhance facial tissues.

Support a bridge or denture, making them more secure and comfortable.
What Does Getting Dental Implants Involve?
The process of getting implants requires a number of visits over several months.
X-rays and impressions (molds) are taken of the jaw and teeth to determine bone, gum tissue, and spacing available for an implant. While the area is numb, the implant will be surgically placed into the bone and allowed to heal and integrate itself onto the bone for up to six months. Depending on the type of implant, a second surgery may be required in order to place the "post" that will hold the artificial tooth in place. With other implants, the post and anchor are already attached and placed at the same time.
After several weeks of healing, the artificial teeth are made and fitted to the post portion of the anchor. Because several fittings may be required, this step may take one to two months to complete. After a healing period, the artificial teeth are securely attached to the implant, providing excellent stability and comfort to the patient.
You will receive care instructions when your treatment is completed. Good oral hygiene, eating habits, and regular dental visits will aid in the life of your new implant.
Mini Dental Implants
Mini Dental Implants (MDIs) have changed the face of implant placement. Unlike full implant placement where multiple dental visits are required, MDIs eliminate the need for surgery. The development of long term MDIs now allows the dentist to place anchors in the jaw during one noninvasive treatment. The most common use for MDIs is the stabilization of dentures and overdentures. MDIs firmly anchor the dental prosthesis, which means there is no longer any need to suffer with ill-fitting, loose dentures.
MDIs are designed to eliminate bone grafting and expedite treatment. Full implants require significant bone grafting and a recovery period. The latent period allowed the anchor of the implant to properly embed itself into the jawbone. The smaller size of MDIs means that no recovery period is necessary, and the denture can be fitted the same day.
What is the Configuration of Mini Dental Implants?
An MDI is a tiny dental implant (similar to a screw) that is designed to act in place of a natural tooth root. MDIs are generally constructed from titanium and are either sprayed with calcium phosphate or contain it along the length of the screw portion. The design and structure of MDIs promote quick healing and long lasting results. The head portion of the implant looks very much like a ball. This ball fits firmly into the retaining mechanism and together these structures hold the dentures at a designated level. The dentures sit comfortably on the gum tissue and are able to withstand significant amounts of pressure and natural force.
What are the Advantages of MDI Placement?
MDIs are a true innovation for people who are reluctant to have invasive dental surgery and for denture wearers. One significant advantage MDIs have over full implants is that they offer a viable treatment choice for patients who have experienced extensive bone loss. Depending on the quality and density of jawbone available at the implant site, four of these mini implants may be implanted at one time. Unlike full implants, MDIs don't require invasive surgery, which makes MDIs a gentler option. MDIs also minimize cost. Full-sized implants can be expensive to place, especially if many visits are required. The most common use for MDIs is to stabilize a lower denture; however, they can be placed anywhere in the mouth.
Here are some of the other advantages associated with MDIs:
Better smelling breath.

Clearer speech.

Easier chewing and biting.

Easier cleaning.

Firmer denture fit.

High success rate. Less discomfort.

No cutting or sutures.

No need for adhesives or messy bonding agents.

No rotting food beneath the denture.

No slipping, wobbling or discomfort.

Permanent results.

Quick treatment time.

Reduced costs.
How are Mini Dental Implants Placed?
The whole mini dental implant placement procedure takes approximately one hour. Generally, in the case of lower jaw implants, four MDIs will be placed about 5mm apart. Prior to inserting MDIs, the dentist will use many diagnostic and planning tools to find the optimal place to implant them.
Here is a brief overview of the MDI placement procedure:
A mild anesthetic is administered.

A small hole is drilled in the jawbone to situate each MDI.

Each implant is screwed into place and tightened with a winged wrench.

Finally, a ratchet wrench is used to fully stabilize the MDIs.

The denture is measured against the mini implants and marks are made to indicate where the MDIs will fit.

The denture is sent to the laboratory to have holes drilled to accommodate the MDIs.

Once the denture has been fully modified, it can be affixed to the MDIs. The rubber O-ring on each MDI snaps into the designated spot on the denture, and the denture then rests snugly on the gum tissue. MDIs hold the denture comfortably in a tight-fitting way for a lifetime.
In almost all cases, no stitching is required and no real discomfort is felt after the procedure. After the denture placement procedure is complete, light eating can be resumed. The denture can be removed and cleaned at will. MDIs enhance the natural beauty of the smile and restore full functionality to the teeth.
If you have any questions or concerns about mini dental implants, please ask your dentist.
After Dental Implant Surgery
Following dental implant surgery, patients must take very good care of the area surrounding their new implant. For the first month, the dental implant is still integrating with the bone and tissues so the patient's care routine will be slightly more involved during this initial period. Above all, do not disturb the wound in the initial days that follow surgery. Avoid rinsing, spitting, and touching the mouth for 24 hours after surgery to avoid contaminating or irritating the surgical site. After dental implant surgery, it's important to follow these care instructions:
Antibiotics – Patients should take all prescribed antibiotics to prevent infection at the surgical site. Twenty-four hours after the surgery, patients should begin using the prescribed oral rinse twice daily alongside a warm saltwater rinse 4-5 times daily (preferably after every meal/snack).
Bleeding – Blood in the patients' saliva is normal during the first 24 hours following surgery. We suggest biting on gauze pads to help control and lessen blood flow. Gently bite down on the gauze pad and try to maintain constant pressure, repeating as often as needed or until bleeding lessens.
Dealing with pain – Shortly after your dental implant surgery, the anesthetic will wear off. You should begin taking pain medication before this happens. Any over-the-counter pain medication can be taken (e.g., Tylenol®, Aleve®, ibuprofen, etc.)
Diet – We recommend an initial diet of soft foods, but patients can resume a normal diet as soon as they feel capable of doing so. Stay hydrated. It is critical that you are drinking plenty of fluids.
Hygiene – In order for the dental implants to heal properly, the surgical site must be kept clean. Continue to brush your teeth as you normally would, but avoid any sutures and do not brush the implant. The antibiotic and saltwater rinses will disinfect the implant itself.
Swelling – After dental implant surgery some amount of swelling is to be expected. To help minimize swelling, try to keep your head elevated and lower your activity level as much as possible. Use ice packs for the first 48 hours and apply continuously, or as frequently as possible to minimize facial swelling.
Wearing your prosthesis or night guard – Partial dentures, flippers, full dentures, retainers, or night guards should not be used for at least 10 days following surgery. If there are any special circumstances, our practice will discuss those with you during your pre-operative consultation.
Smoking – Smoking after dental implant surgery increases your risk of infection, which also increases the risk of dental implants failing to integrate. We recommend that patients do not smoke for a minimum of 2 weeks after dental implant surgery.
What Does Recovery Involve?
While each patient's case is different, recovery after dental implant surgery happens in a series of phases. With your new dental implants, maintaining proper oral hygiene should be your primary focus. In order for the implant to properly fuse with the jawbone, it must remain clean. Also keep in mind that when properly cared for, a dental implant can serve its owner for life.
When maintaining proper hygiene, oral discomfort should gradually lessen. Swelling, bruising, and minor bleeding may still occur. If any pain does continue, feel free to continue using the pain medications.
Healing time differs depending on whether a patient receives immediate crown placement, or waits for the implant to fuse with the jawbone. Your recovery timeframe will depend on your individual case and treatment plan; follow-up appointments will be scheduled accordingly.
Better Dental Care is Our Mission
So you can smile with confidence
352 North 4th Street Laramie, WY 82072
402 E Custer St Laramie, WY 82072