Say Hello To Our Awesome Dental Assistant, Bethany!
Sometimes we're guilty of assuming too much, right? We recently realized that we've probably wrongly assumed that ALL of you—our valued patients—know Bethany as well as we do! That's probably not the case. So, we hope you enjoy this interview that we did with Bethany to help you get to know her better.
Where are you originally from?
"Right here in Laradise!"
What made you decide that you wanted to become a dental assistant?
"I always knew I wanted to be in health care. I applied to every health care position listed in the newspaper. They called me, offering this position, so I started my training, took the State Board Exam for dental assistants, and have been assisting for 11 years now."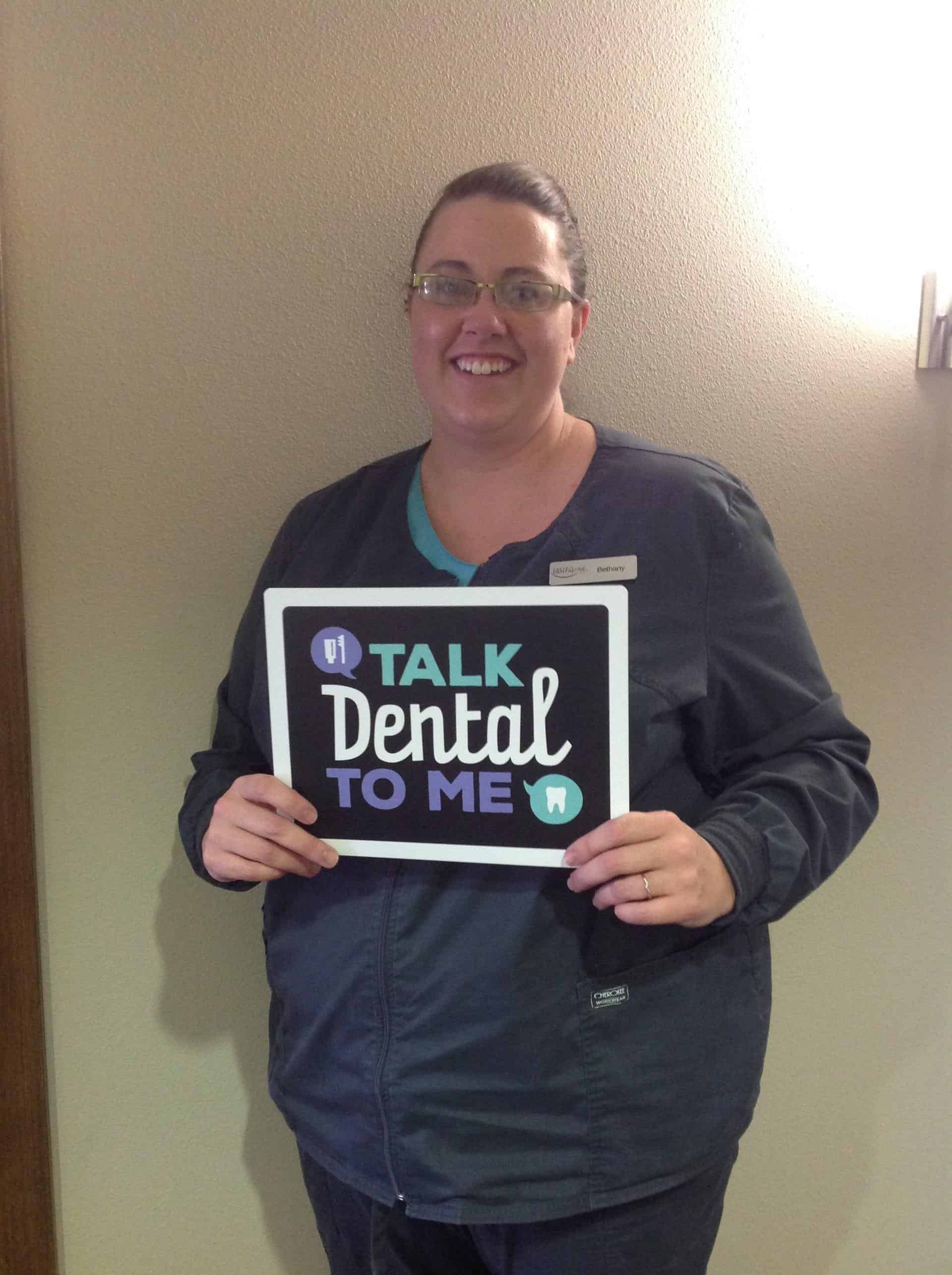 When you started as a dental assistant was there something funny that happened? Do you dare tell us that story?
"Yes. There is one that comes to mind. I had been working here for about week, and we have what is called a pressure pot in the lab. Basically, it's a cold pressure cooker we use to fix/ cure dentures. While I was using it in the lab, it exploded! Water and dentures went flying everywhere!"
What's your favorite thing to do when you're not at work?
"I like trying new recipes and I'm a Whovian. I love watching 'Doctor Who?' with my family."
What do you enjoy most about being a dental assistant?
"Helping people who are afraid to, or do not like to smile. You never know how important your smile is until you're too scared or too ashamed to do it. I enjoy seeing people transform and leave with the smile they deserve!"
We hope you've enjoyed getting to know Bethany a little better. Here at our practice we feel really fortunate to have her as a member of our awesome team.
Do YOU Have A Question For Bethany?
If so, please post it on our Facebook, and we will be sure to pass it on to Bethany.
THANKS FOR THE TRUST YOU PLACE IN US!
The content on this blog is not intended to be a substitute for professional medical advice, diagnosis, or treatment. Always seek the advice of qualified health providers with questions you may have regarding medical conditions.
Better Dental Care is Our Mission
So you can smile with confidence
352 North 4th Street Laramie, WY 82072
402 E Custer St Laramie, WY 82072